Nursing Aid Roll On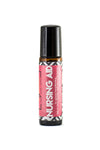 Exactly what I needed!
I applied 1 week before my due date. There's colustrum on the first day of labour. Also, there's milk leaking on the 3rd day. Thank you mommadee nursing aid! Super recommended. 👍
Awesome stuff!
Great value for money. Service is also too good. Highly recommended.